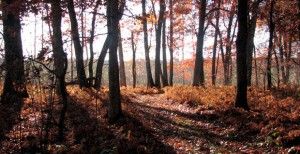 Strolling through the walking trails one encounters the simple and profound natural beauty of the woodlands, prairie, and marshlands; all offering a rich variety of plants and critter habitats, reflecting the awesome wonder of God's magnificent designs.
The three miles of walking trails are carefully groomed throughout the year. They lead the hermit through the woods onto the prairie where there are benches for restful reflection.
During the winter the glistening white snow provides a serene beauty to the land. The paths continue through the prairie to the large wooden cross that was planted on the land when it was first purchased in 1982.
Further down the trail, the hermit is led along a lush fern path to the boardwalks that extend onto the wildlife lake. A comfortable chair invites the hermit to stay awhile and enjoy this refreshing view. Ducks, turtles, and beaver all make their home here.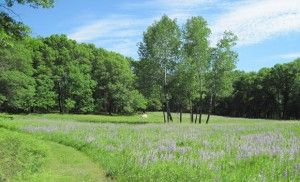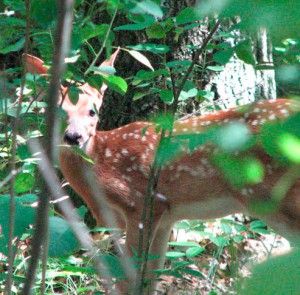 Returning to the woods and prairie, hermits delight in catching a glimpse of a deer or rabbit or squirrel scurrying around. Woodpeckers, chickadees, bluejays, the scarlet tanager and other bird varieties perch in the trees to fill the air with their song.
Creator and creature are brought into communion–through the wonders of nature.