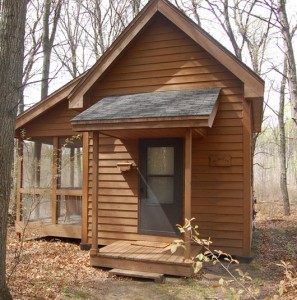 Peter was a humble Galilean fisherman who eagerly answered the call of Jesus to follow him and become a "fisher of men" (Matt. 4:18-19).
In Peter, faith and fear existed side-by-side. He courageously attempted to walk on water in response to Jesus' invitation–yet began to sink when he was frightened by the force of the wind (Matt. 14:26-33). He valiantly proclaimed his faith in Christ as the Messiah to the rest of the followers (Matt. 16:16-19, 26:31-34)–yet denied even knowing him after Jesus' arrest (Luke 22:54-62).
With great sorrow, Peter repented of his betrayal, and in his despair after Jesus' death, he returned to his old life of fishing (John 21:3).
Then, miraculously, the resurrected Christ appeared and called him to embrace a new level of faith and commitment. In his forgiving mercy, Christ gave Peter (as he does us) the chance to reaffirm his love, asking him, "Do you love me?" (John 21:15-19).
From his early discouragement and defeat, Peter was raised by God to be the head of the bishops-the first Pope-and given the keys to the kingdom of heaven. Jesus entrusted the fledgling Church to his proven servant. Tradition tells us that when Peter was called to martyrdom by crucifixion, with great humility he requested to be crucified upside down, so as not to die in the same position as our Lord.
---