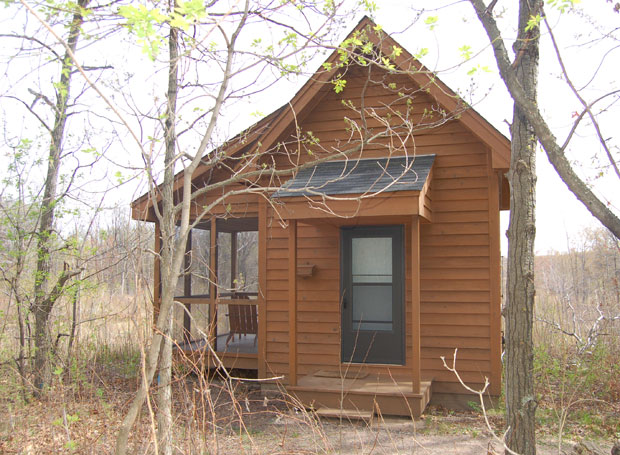 Born Giovanni di Bernadone into a wealthy merchant family in Assisi, Italy, around 1182, Francis was a lively youth who went off to battle when he was about 20. He was captured and imprisoned for a year, then fell into a long illness upon his return home. During his recovery he went through a spiritual crisis, marked by a series of dramatic episodes.
One day while out riding, Francis–who had always been revulsed by the sick–encountered a leper and was moved to kiss his ravaged face. Later, as he was praying before a crucifix in the dilapidated chapel of San Damiano, he heard a voice say: "Francis, repair my church, which has fallen into disrepair."
At first Francis took the assignment literally, physically restoring the ruined building. Later he came to understand his mission in a more spiritual sense: to recall the church to the radical simplicity of the gospel, to the spirit of poverty, and to the image of Christ in the poor.
Before long, other people joined him in his life of poverty, dedicated to living out the teachings of Christ. In 1210 he made a pilgrimage to Rome, where his movement won the pope's approval.
As his community of Franciscans grew, Francis spent increasing time in solitary prayer. His identification with Christ was so intense that he received the stigmata (marks corresponding to the wounds Christ endured through his Crucifixion) two years before he died in 1226.
---