St. Maximilian Maria Kolbe was born Jan. 8, 1894 in Poland. He joined the Conventual Franciscans in 1907 and was ordained a priest in 1918. He had a tremendous devotion to the Virgin Mary and was strongly opposed to Communism. He prayed and worked for the conversion of sinners and enemies of the Church. He founded a religious publishing house, a radio station, and a new Franciscan friary at Niepokalanow, Poland. "Hatred is not a creative force," he would say, "only love is creative."
Between 1930-36, he founded friaries in Nagasaki, Japan and India. In 1936, he was appointed superior of Niepokalanow. The friary was shut down by the German authorities on Feb. 17, 1941. Fr. Kolbe was arrested by the Gestapo and transferred to Auschwitz concentration camp as prisoner 16670 on May 28, 1941.
Continuing to serve as a priest, he was subjected to harassment, beatings and lashings. In July, a prisoner escaped from the camp. In response, the deputy commander picked 10 men who would be starved to death. When one of the 10 men selected, Franciszek Gajowniczek, cried out, "My wife! My children!" Kolbe volunteered to take his place.
---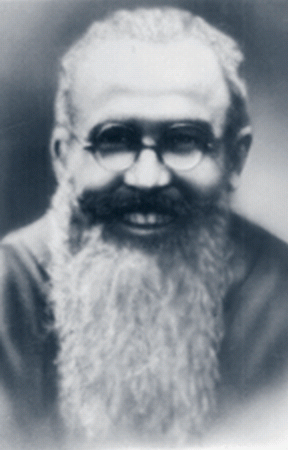 Fr. Kolbe led his fellow prisoners in joyful singing and prayer. After being starved and deprived of water for two weeks, only Fr. Kolbe remained alive. On August 14, the guards gave Kolbe a lethal injection of carbolic acid. His remains were cremated on Aug. 15, the feast day of the Assumption of Mary. The man Kolbe saved survived the Holocaust and was present at both St. Kolbe's beatification and canonization ceremonies.
St. Maximilian is the patron saint of amateur radio operators, drug addicts, political prisoners, families, journalists, and prisoners.