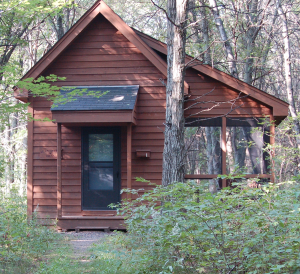 Catherine was born in Siena, Italy in 1347 and died just 33 years later. At age 6 she had a vision of Christ seated in glory, which sealed her vocation. Adamantly resisting her parents' attempts to make an advantageous marriage for her, she cut off her hair and took a vow of virginity at age 12.
Her father finally accepted her vocation and provided her a special room for quiet prayer and meditation. For three years she remained enclosed in her room, continuing a life of spiritual discipline and prayer until she was prompted by Christ to rejoin her family and serve her neighbors. A member of the Dominican Third Order, Catherine became a familiar sight in Siena, ministering to the poor, nursing the sick, and visiting prisoners.
At age 23, the heavenly voice she relied on for guidance told her, "You must go forth from your own city for the welfare of souls." She became active in both public and church affairs, becoming a crusader to end conflict in Italy. She traveled to Avignon, France to meet with Pope Gregory XI and was successful in her efforts to return the papacy to Rome.
Catherine's mystical experiences inspired the Book of Divine Doctrine, the greatest writing on Christian mysticism of the 14th century. She was canonized a saint in 1461 and declared a Doctor of the Church in 1970.
---