Leave a Legacy of Peace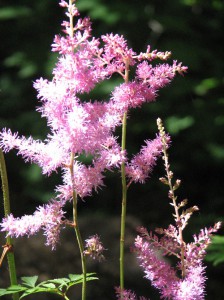 The term "planned giving" refers to charitable gifts that require some planning before they are made. Such estate planning helps to ensure that your assets are properly distributed according to your wishes.
Contrary to what many people believe, planning a deferred gift does not require huge sums of money, nor is it an option reserved only for those at or near retirement. A person of any age and income can make a planned gift.
The special ministry of Pacem in Terris belongs not to us, but to God, and to all of you who share in it. As stewards of Pacem, we want to ensure that for years to come it will continue to be a place where anyone who desires it can find "Peace that is beyond all understanding" in the silence and solitude of a hermitage alone with God.
Planned Giving
---
When a donor decides to leave assets to Pacem in Terris in his or her will, the donor is making a bequest. There are different types of bequests that a donor may choose:
General Bequest:

This is usually a gift of a stated sum of money or percentage of your estate to Pacem in Terris.

Residuary Bequest:

This is a gift to Pacem in Terris of the remainder or "residue" of your estate after all other debts, taxes and other commitments have been paid.

Unrestricted Bequest:

This is a gift for general purposes, to be used at the discretion of Pacem in Terris. This allows Pacem to determine the wisest and most pressing need for funds at the time of receipt.

Restricted Bequest:

This type of gift allows you to specify how the funds are to be used. Perhaps you have a special purpose or project in mind. If so, it's best to consult Pacem in Terris when you make out your will to be certain your intent can be carried out. Click here for suggestions for making a restricted bequest:
---
The legal name and address of our ministry is:
PACEM IN TERRIS
26399 Highway 47 NW
Isanti, MN 55040
Please call us for further information. We would be happy to discuss any questions or areas of concern you may have with complete freedom and absolutely no obligation. We would also be delighted to arrange a visit to Pacem in Terris for you, your family, or any other interested parties. We do hope you choose to leave a legacy of your faith by remembering Pacem in Terris in your planned giving.